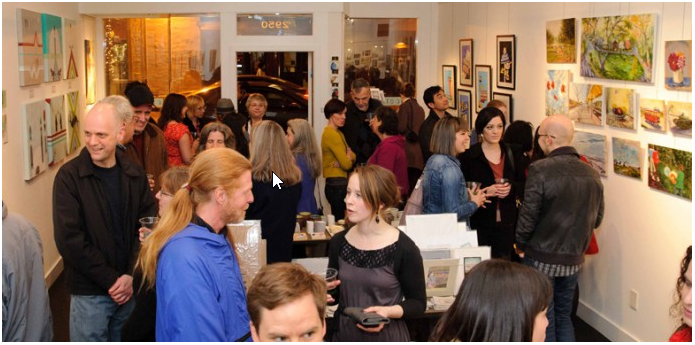 About
Collector was opened in Berkeley in October 2011 by Skye Sullivan and Christina Begley with the idea that original art should be accessible to more people. We fill the niche between high-end fine art galleries, conceptual art venues, and artist-run open studios. We also provide an alternative to mass-produced and generic catalog "art" by offering a tastefully curated selection of original work at reasonable prices.
In addition to paintings, drawings, illustrations, screenprints and photography, we offer a broad range of ceramics, jewelry, notecards, and various mixed media items. Our prices start at $5 and we typically don't sell anything priced above $1,000. More than 80% of the artists on display are based within 20 miles of the gallery, but we also love to show new and interesting work from around the country. For a text list artists who have shown with us, click here!
In January 2014, we expanded to a second location at the San Francisco International Airport in the newly remodeled Terminal 3, Boarding Area E. At this 14-month pop-up store front, we'll be open 365 days a year from 6 a.m. to 10 p.m. This location will close at the end of March, 2015.
BERKELEY STORE HOURS:
Monday-Thursday • 10 a.m to 7 p.m.
Friday-Saturday • 10 a.m. to 8 p.m.
Sunday • 11 a.m. to 6 p.m.